I'm a full-time recipe developer and food photographer currently living outside of Cleveland, OH. Ever since I was little, it's been a dream of mine to open up my own bakery. Maybe one day... but for now, I'm so excited I can share my recipes with you from the comfort of my home kitchen!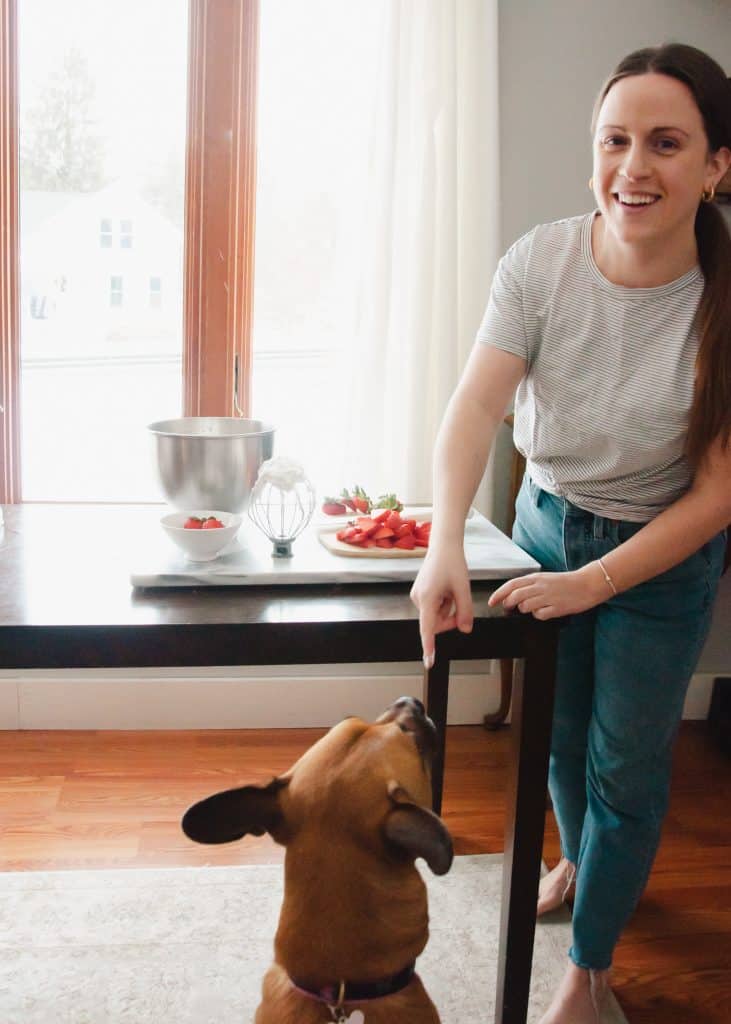 Also pictured is my sweet dog and trusted assistant, Essie. She's always happy to help out with the taste-testing ◡̈
About the Blog
If you're in a bit of a cooking rut, you've come to the right place! Here at Butter & Thyme, you'll find recipes made for inspired home cooks looking to add a little excitement to their next meal. I love putting a fresh spin on old classics-- like this fun s'mores-inspired twist on your classic chocolate chip cookies.
My recipes are inspired by the meals I ate as a kid, cooked with love by my parents and grandparents. I did go to culinary school too, but if you're more of a beginner, don't let that scare you off! I am the opposite of a snobby chef and I started out just like all of you. I'll include substitutions and modifications whenever I can. The goal is for my recipes to be as approachable as possible, so anybody can make them! For me, cooking is all about experimenting and having fun in the kitchen.
If you're a food brand and are interested in working together, check out my services page.